Welcome to Mrs. Robertson`s Class!
**Please remember to sign up for my reminders by texting @693eb7 to 81010. This is my primary method of communicating with parents. It is very important that everyone is signed up.
My email address is rachel.robertson@dcsms.org.

We have had a GREAT response so far to Shoeboxes for Soldiers! Thank you all so much, and keep them coming! Our kids would be so tickled if we won for the entire school!

**Be sure to pay for the field trip if you have not done so already. The deadline to pay is Oct. 23.**
**Also remember to send in individually wrapped candy for our treat bags by the 23rd, as well.**
October is KINDNESS month! Let's all encourage each other with kind words and actions!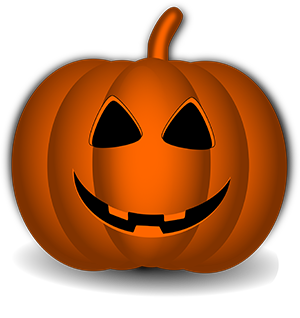 In math, PLEASE practice multiplication facts each night to increase fluency... especially as we continue to add "harder" facts. Practicing every night until the facts are memorized is the only way accomplish our goal of KNOWING all facts quickly. The timed test grades will average together at the end of the 9 weeks to make one "major" assessment grade. It can really pull UP or DOWN an average a good bit! Also, please use the math warm-ups as our study guides. I explain the steps to each problem in detail every day. Your child SHOULD be able to explain the steps and process to you. Continue to practice on elapsed time (and ALL of our previous skills) as we moved forward to measurement.
In reading, we are continuing to work on skills to help us become better readers (such as asking questions, visualizing, making inferences, etc.). Please go over the cold reads each week. I tell the students that they MUST underline the answers in the passage (even if they don't think they need to do so.). So many students still do not do this even after I put great emphasis on it. I will be taking off points for "not following directions" on the reading tests if they do not. Please remind your child about this. Thanks!
Important Reminders:
Be sure to return the emptied daily folder to school every day. Use our classwork as a review at home. Classwork is the BEST review!


PLEASE

look over your child's work each day. I often write short notes on the work to you about what to review or practice at home (if necessary) or what your child may be having a time understanding.
Lunch money is only collected on Mondays. If you send in lunch money on any

other

day, your child will need a safe way to keep up with the money and give it to the lunch ladies when going through the lunch line.
ALL homework is due every Friday morning (in the homework folder), or it will have to be completed here at recess. This does include the spelling words (even though an actual sheet is not sent home for that.

When any money is being collected, please be sure to put the money in a ziploc bag or envelope--labeled-- so I can send the money to the correct place. Then send the money to school in the daily folder. I do not check backpacks... only the daily folder.
Dismissal changes can not be made without a parent note. Students can not simply tell me they are going home a "different way". I must have parental notification. Otherwise, the student must go home the typical way. To avoid this problem, PLEASE remember to always send a note any time dismissal changes (even if it is just a one-day change). Specify if the change is permanent or just a one time thing. Please do not e-mail this information to me, as I might not be able to check my email until after the school day. THANKS!
Donations of individually wrapped candy will always be greatly appreciated. I use these treats for all sorts of incentives and rewards throughout the day. No hard candy, please. Dum-dum suckers are always a favorite. Laffy Taffy, Smarties, etc., are also big hits.
-----------------------------------------------------------------------------------------------------------
FUN and HELPFUL Math websites:

www.ixl.com
www.mathabout.com
www.mathworksheets4kids.com
www.k5learning.com
www.adaptedmind.com
www.math-salamanders.com
www.math-aids.com